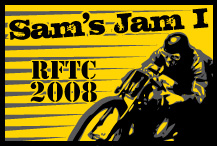 Calling all motorcycle riders in the Houston area: Come join Riders For The Cure and ride in support of brain cancer research. It's good fun for a good cause.
The Flyer: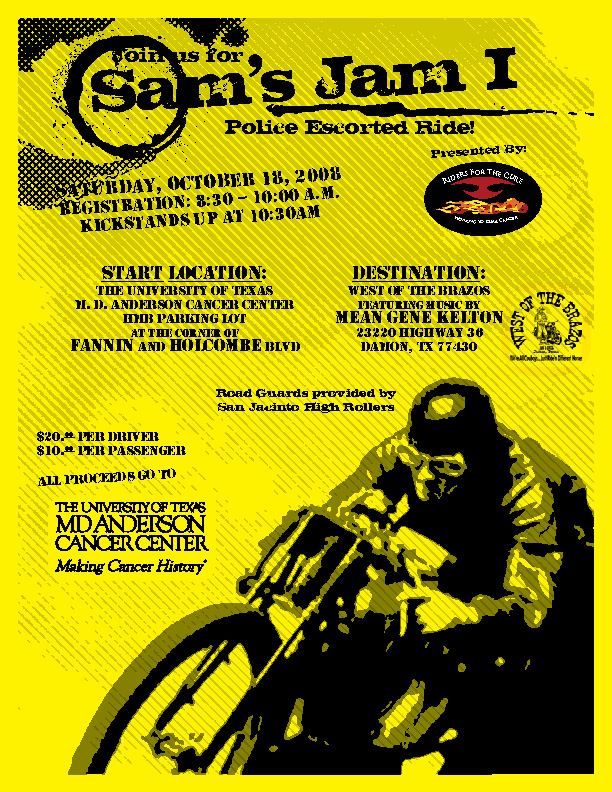 Why is it called "Sam's Jam I" you ask? Well it's the innagural ride in memory of my friend Dr. Samuel J. Hassenbusch, III. Sam's Jam will be a yearly event dedicated to Dr. H's ultimate passion: Motorcycling. So hop on your hog and head out to M. D. Anderson Cancer Center on October 18th and show your support!
In much the same spirit as Ridin' for The Rose, this is a police escorted ride with road guard support provided by The San Jacinto High Rollers. The ride starts at M. D. Anderson Cancer Center and proceeds to West of The Brazos Bar & Grill in Damon, Texas. At the destination there will be live music by Mean Gene Kelton & The Diehards as well as food, drink and fun.
-Kent