This is a complete campaign pitch I did on behalf of Harger Howe & Associates for the Houston Police Department. HPD needs to recruit hundreds of new officers over the next two years. This integrated marketing campain strives to help them do just that.
The campaign proposal includes various media outlets including broadcast, web, email, publications and variable-data direct marketing. The crux of the campaign is the micro-site, where interested recipients can begin the stringent application process and through which applicants can communicate with their recruiter.
When I pitched this campaign to the HPD with Harger Howe, the recruiting team was very receptive and felt that this approach would be effective in improving their response rate.
Billboard:

Micro-Site: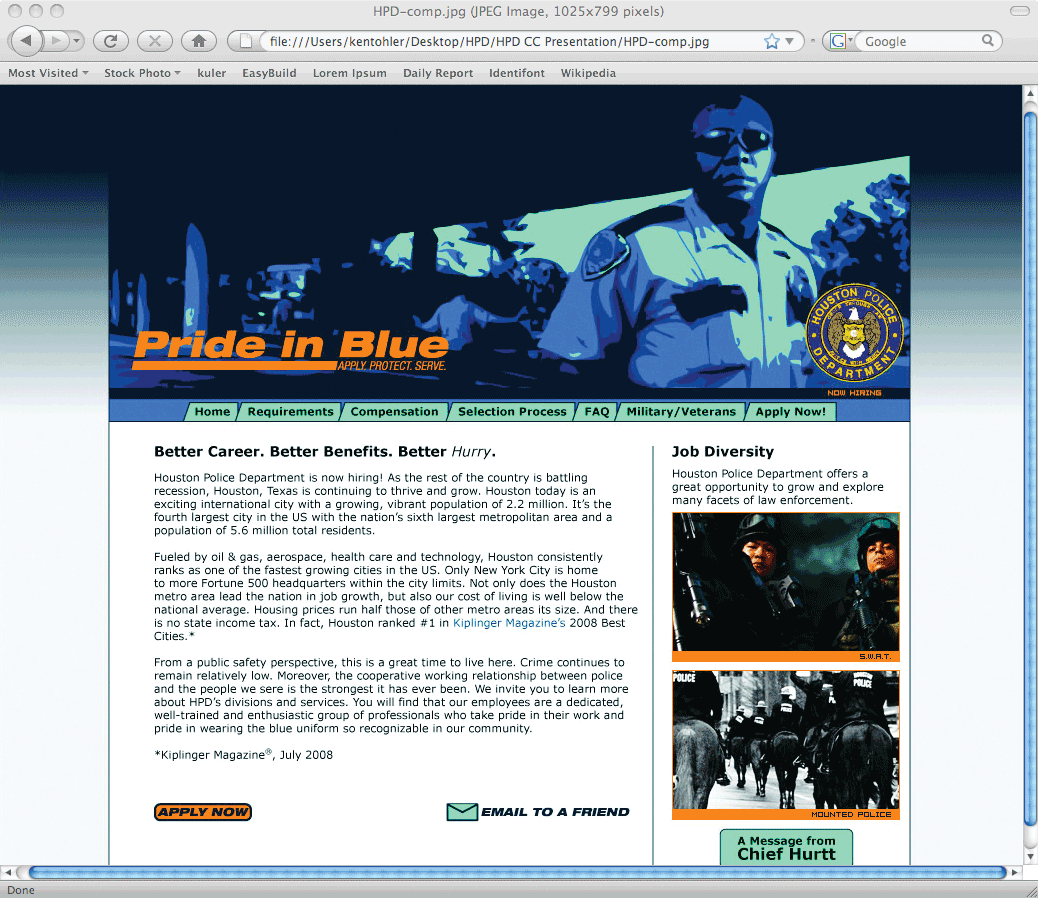 Magazine Ad: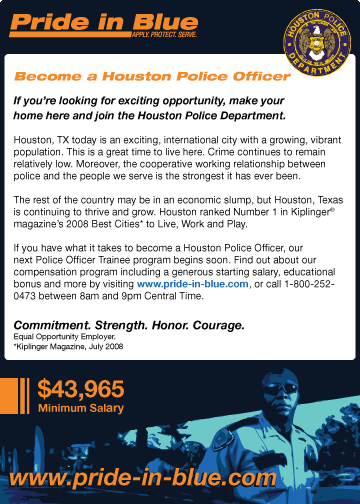 Direct Mail Postcard (Front):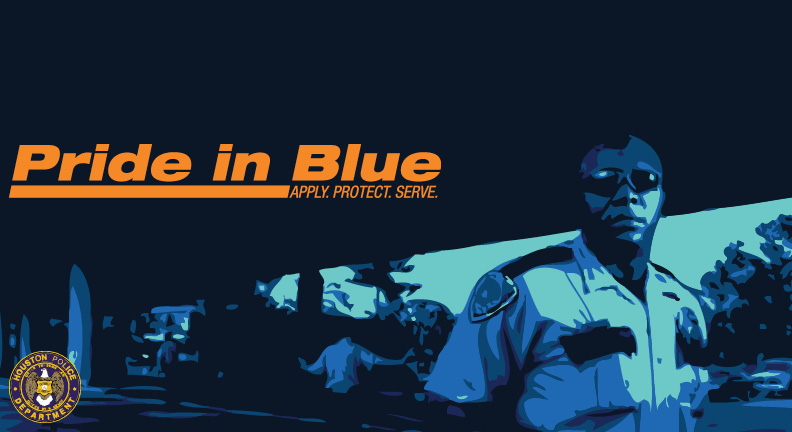 Direct Mail Postcard (Back):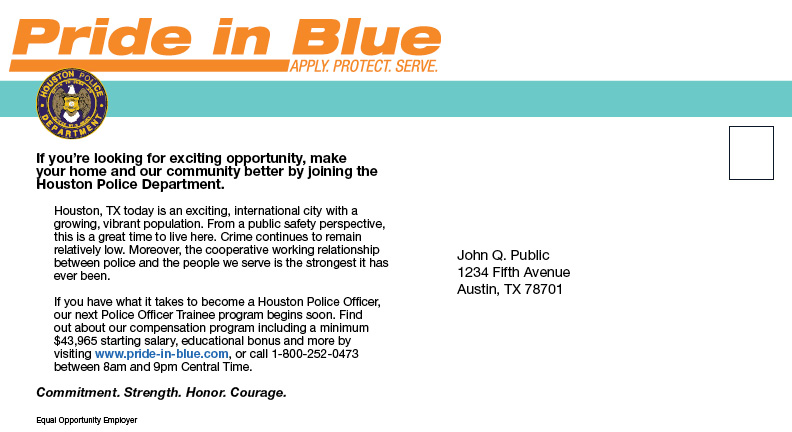 Direct Mail Letter: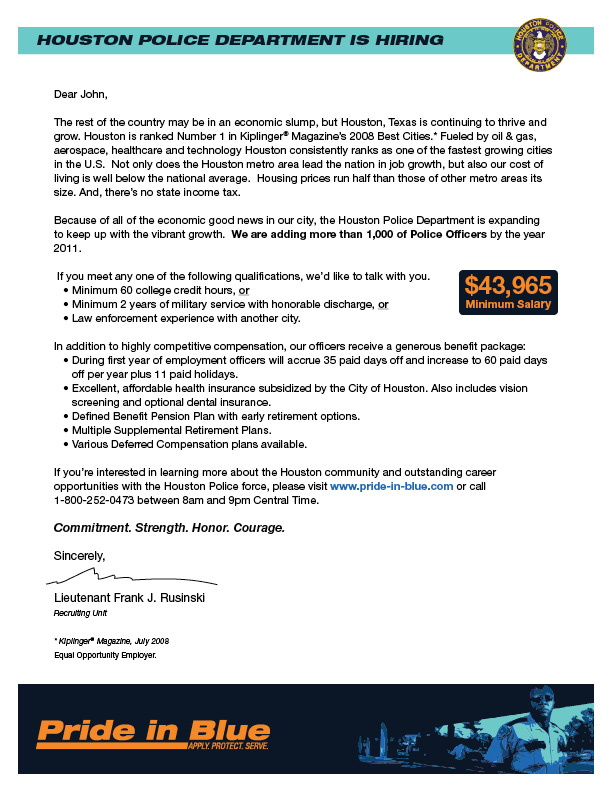 This integrated campaign would be target to various markets nationwide including military veterans, college students and police officers in other parts of the country.