Over the weekend I was privelaged to get to design the CD cover for one of my favorite Houston bands – the Dollyrockers. Here's what I came up with:
Front cover (adapted from original artwork by Sean Flournoy)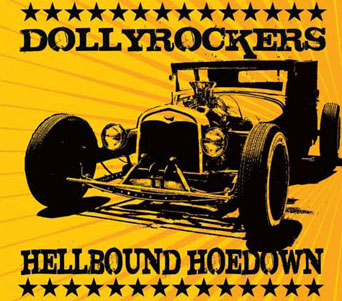 Inside the 4-panel insert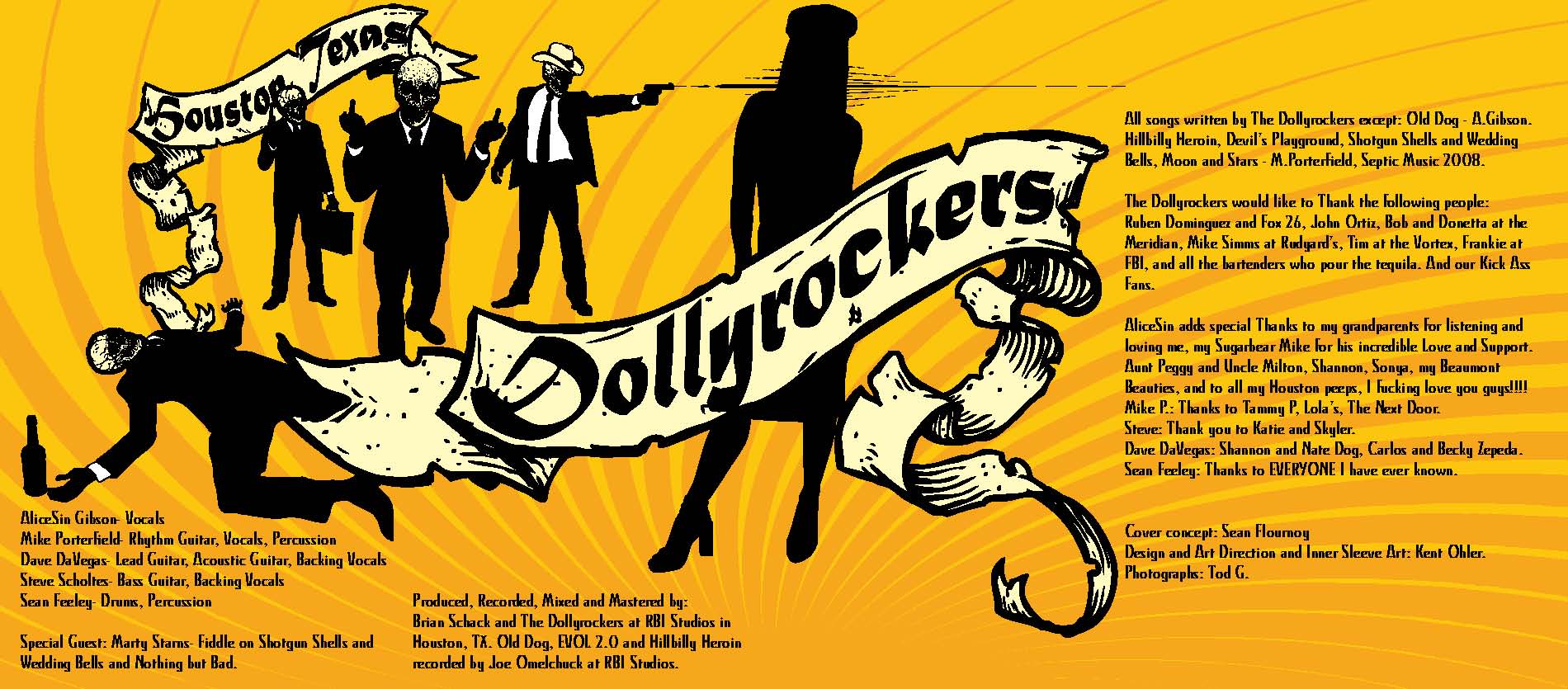 Back of 4-panel insert (photography by Tod G.)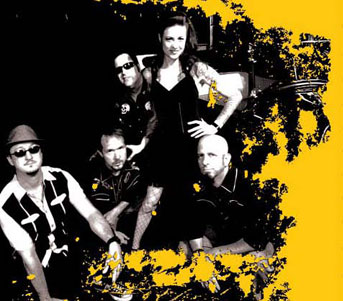 Back cover (tray card)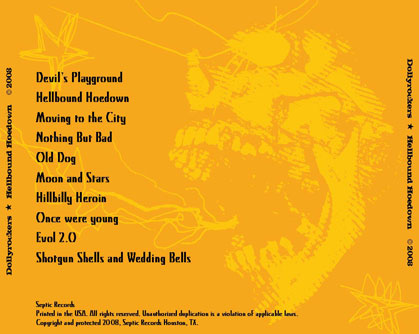 Some imagery throughout adapted from GoMedia's Arsenal. The front cover concept and car image was created by Sean Flournoy. The back of the 4-panel insert features a photo of the band taken by Tod G.
This is a really good debut album from a fantastic rockabilly punk band with a penchant for the occaisonal country tune. Check them out on their MySpace page if you'd like to hear them.
UPDATE:
The CD's are finally in from the manufacturer! Here's one photographed. It looks amazing!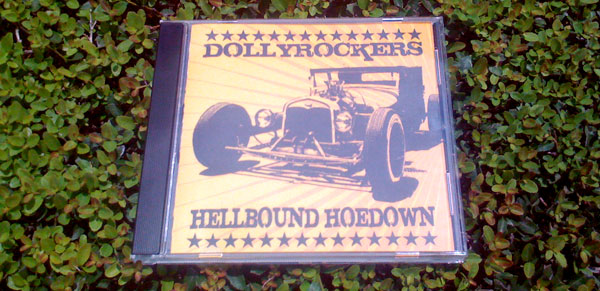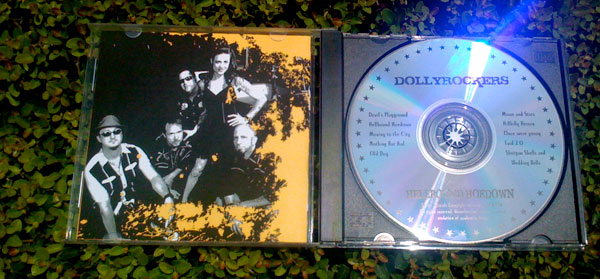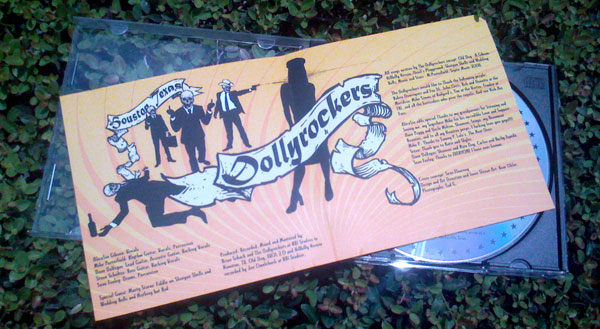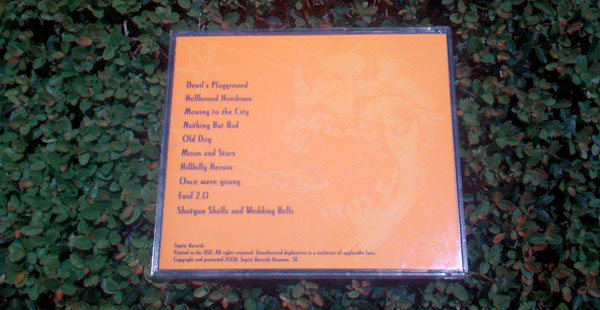 I'm very pleased with how these came out. The inserts were printed on 100# uncoated paper and have exactly the flat look I was going for. As I didn't get to design the label on the CD itself, it was a very pleasant surprise to see that the manufacturer had taken the time to use the same typefaces and some of the same design elements (namely the stars) as in the rest of the art.
-Kent