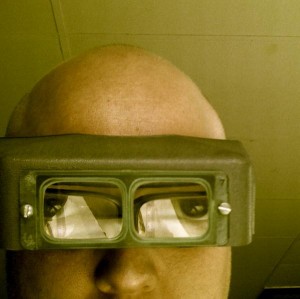 This is a collection of the music I've made. Some songs were created entirely by me and others (as noted) were created with friends. They are listed in no particular order. I'll update this page whenever new songs of interest are created.
The Warm Quarter
Description: Screaming, bass drops, face-blistering beats and a nice soft piano melody.
Download MP3
Under A Lot of Blue
Description: Features the voice of Harriet Bellamy an my own maniacal laughter.
Download MP3
Should Have Said It
Description: Demo song for the ReCombination ReFill by Nucleus Soundlabs.
Download MP3
Intro
Description: Song for a Flash intro page.
Download MP3
Davie Lost His Shoe
Description: Downtempo footwear. Created with Ed Scheletskey.
Download MP3
Three In The Room (Featuring Sinacism)
Description: A booty call from your underwear drawer. Created with Ed Scheletskey and Joshua Browder
Download MP3
Mister Friendly
Description: Short track for a Public Service Announcement.
Download MP3
Knuckles Go Numb Sometimes
Description: A free psychotherapy session.
Download MP3
Funnel Cloud
Description: Short (unused) track for a PSA.
Download MP3
FreakiesOwn
Description: Demo track for the ReasonFreaks RF-01 ReFill.
Download MP3
Donkey Mechanic
Description: Made with elbow grease. Created with Ed Scheletskey.
Download MP3
Chuck Dirt
Description: Not quite done yet.
Download MP3
Chewing On Gravel
Description: ReBirth-driven jawbreaker. You'll love that bass-filled crunch!
Download MP3
CG and the Big Round Eyes
Description: You are discarded!
Download MP3
A Stroll Across The Sun
Description: Pianos and robot love.
Download MP3
Download, listen and enjoy!
I also made some of the background music (hastily) for this 48 Hour Film Project:
And here is my song The Warm Quarter featured in a promo for Club Crashers created by Clay Moorhead: